Lower troposphere and boundary layer measurements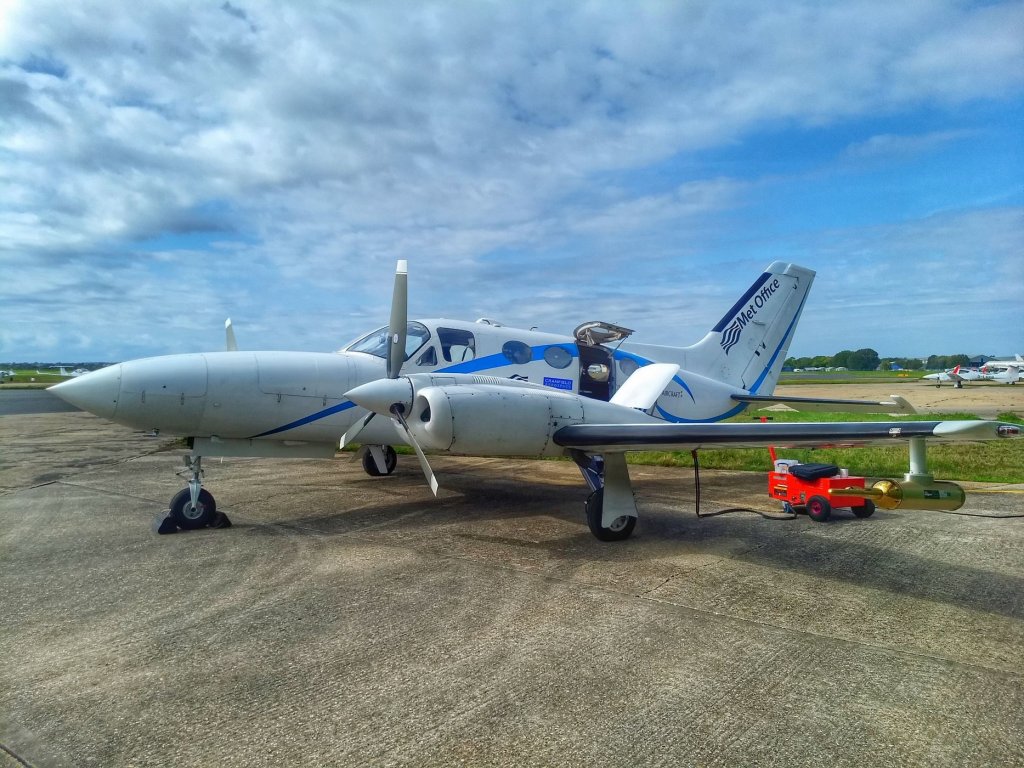 Led by: Joss Kent, Met Office
While aerosol and gaseous pollutants in the UK are generally well-observed at the surface, and column-averaged information is increasingly available from satellite observations, there remains limited data on the vertical distribution of key pollutants in the UK boundary layer. More measurement data is needed across the lower troposphere and boundary layer to support air quality model evaluation and development.
This work is led by the Observations Based Research (OBR) team and utilises the considerable capability the Met Office Atmos­pheric Survey Aircraft (MOASA). The MOASA has been contracted since September 2020 to fly on average 10 hours per month solely for SPF Clean Air; a new contract for an additional 100 hours of flying will be in place for FY21/22. This resource allows the SPF Clean Air programme access to enough flying hours to mount an 18 month long airborne atmospheric measurement campaign. The duration, as well as the vertical spatial domain, will result in a unique additional data set of aspects of UK air quality. The contracted flying period also encompasses two Intensive Operating Periods (IOPs) with the MOASA flying in to support SPF Clean Air supersites in London, Birmingham and Manchester.
The programme has equipped the aircraft with additional air monitoring instrumentation to extend the original civil contingencies capability of the aircraft, and supports analysis and sharing/publishing of the data. In collaboration with the air quality team in the Met Office, the data will be used to evaluate the UK air quality forecast model. The evaluation code and data will also all be freely shared with the research community.