Meet the Champions
The Champions bring together outstanding researchers across atmospheric, medical and social science to develop practical solutions for air quality issues, and then ensure that these interdisciplinary communities are connected to the public and wider policy and business environment to maximise the impact of their research.
The Champions will also look to work wider, working with other national and international stakeholders to facilitate joint-working, identifying areas of common interest and ensuring no duplication.
The Champions are:
Professor Sir Stephen Holgate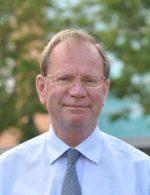 Stephen is Medical Research Council Clinical Professor of Immunopharmacology at the University of Southampton with a research interest in the mechanisms of asthma and allergy with over 1000 peer reviewed publications achieving an h index of 167. His research has focused on the roles of air pollutants, allergens and viruses in driving airway inflammation and remodelling involving injury to the epithelium and aberrant repair.
He was the founder chair of the Committee on the Medical Effects of Air Pollutants, chair of the Expert Panel on Air quality Standards, the Hazardous Substances Advisory Committee, and was a member of the Royal Commission on Environmental Pollution. He is Special Advisor to the RCP on Air Quality and in 2016 and 2020 published two influential RCP and RCPCH reports on the health impacts on air pollution.
He has been President of the British Society for Allergy and Clinical Immunology, British Thoracic Society, British Association for Lung Research and the Collegium Internationale Allergologicum. He has been Chair of MRC Population and Systems Medicine Board, the MRC Translational Research Group, Member of MRC and NERC Strategy Boards and Chaired the Main Panel A (Health and Life Sciences) of the UK Research Excellence Framework 2014. He is currently a member of NERC Council.
His contributions have been recognised by a number of awards including The King Faisal International Prize in Medicine and the J Allyn Taylor International Prize in Medicine, Lifetime Achievement Award of the World Allery Organisation and Honorary Degrees from the University of Ferrara Italy, Krakow Poland, Naples Frederico II, Italy and Exeter, UK. He was a Founder Member of the Academy of Medical Sciences, served on its Council and is Founder Chair of the Clinical and Veterinary Section of the Academia Europaea. In 2011, he was appointed Commander of the Order of the British Empire in the Queen's New Year Honours for Services to Clinical Science.
Dr Jenny Baverstock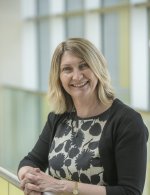 Jenny is a Senior Research Fellow in the School of Biological Sciences, Faculty of Environment and Life Sciences at the University of Southampton. With a background in clinical trials research, primary care, public health and biological systems, Jenny has considerable experience in interdisciplinary research (coordinated the Southampton Cleaner Air Partnership). She is a biochemist by training, her career has spanned bench science to research management and leadership in the Research Council, University and the NHS (NIHR research network including industry) sectors.
Over this time, she has project managed a significant interdisciplinary research portfolio (including clinical trial management) and been engaged with connecting science to policy, and developing and operationalising policy for science opportunities. She has supported key strategic science policy areas: connecting stakeholders and academic partners to work on significant research themes, e.g. food and health and the Southampton Cleaner Air Forum (university researchers) and Partnership (stakeholders), which she established collaboratively from 2018. The Forum encompasses a range of research areas (social science, policymaking, environmental, engineering and clinical/biomedical research etc.).
Jenny has worked as both a co-Investigator and coordinator for research bids and awards, which have involved networking and building links with many stakeholders from a range of research sectors as well as some stakeholder organisations that were new to research. This has involved engagement and supporting the development of a process to enable research questions from these organisations to become research projects to help in delivering plans and strategies in their respective organisations. She has coordinated numerous business cases for the NIHR Clinical Research Networks in securing additional funding for staff and projects to increase the capacity for research and engagement with stakeholders for successful clinical trials. She has engaged in university bidding cycles for graduate training schemes to enhance the skill sets for future leaders in health. Whilst working at the MRC, Jenny provided the lead support for overseas units (LMIC-based) and leading the implementation and staffing of the new MRC Prion Unit (London) and assisting MRC peer review in the financial and staff QQR of MRC Protein Phosphorylation Unit, as well as many other MRC Centres and Units nationally. Jenny has a clear record of accomplishment in developing new groups/networks and/or units to tackle grand challenges/major strategic areas, experience of which will be invaluable in helping the Clean Air Champions deliver their plans.
Dr Gary Fuller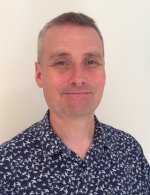 Gary is a senior lecturer at Imperial College London. He led the development of the London Air Quality Network to become the largest urban network in Europe and has a solid grounding in air quality measurement techniques. He has pursued network data analysis techniques to characterise sources, trends and changes in urban air pollution to determine if policies to improve air pollution are working. He has also developed and applied source apportionment techniques to quantify the impacts of PM arising from sources that are poorly represented in emissions inventories including construction, waste management, volcanos and urban wood burning.
Gary is a member of Defra's Air Quality Expert Group, the Medical Research Council Centre for Environment and Health and is a project reviewer and steering group member for the Irish EPA. He was co-opted to the Committee on Medical Effects of Air Pollution for their review of the UK air quality index, has been a member of the air quality committee of Environmental Protection UK and science advisory committee member at AirParif. He is a co-author of Every Breath You Take, the Royal College of Physician's report on the life-long impacts air pollution.
Gary is passionate about communicating air pollution science to policymakers and the public. He has given evidence to the Parliamentary Environmental Audit Committee and the Greater London Assembly. He is a regular contributor to the Guardian newspaper where he writes the Pollution Watch column and has taken part in the Guardian Ideal Cities series and Science Weekly Podcasts. His other writing credits include BBC Science Focus Magazine, the Irish Times, Wired, the Geographical Magazine, the Mail on Sunday and the US website Salon. He has a keen interest in air pollution history and how the lessons from the past can help future air pollution management. He explored these themes in his book "The Invisible Killer – the rising global threat of air pollution and how we can fight back.
Professor Martin Williams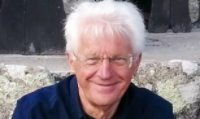 Remembering our late Champion who played an important role in working to reduce air pollution.
Read obituary
Road Map
The Road Map was developed by the UK Clean Air Champions in collaboration with the Programme Steering Committee.
Read the Road Map