CAGE: Clean Air Gas Engine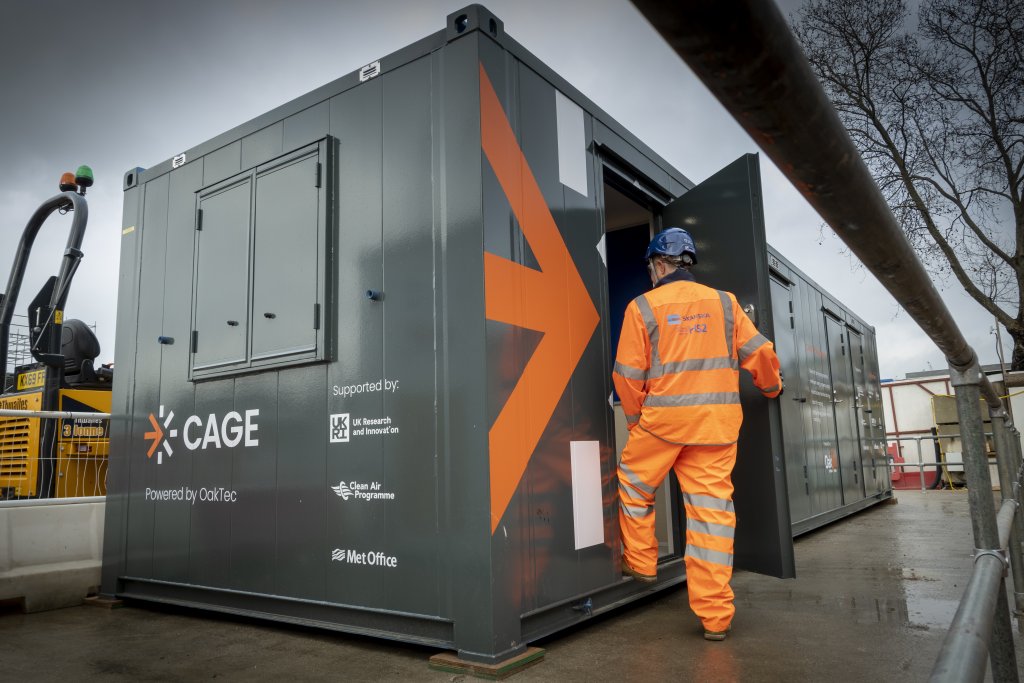 The CAGE project (Clean Air Gas Engine) brings together the gas engine development expertise of project lead OakTec with leading industrial partners Jaguar LandRover (JLR) and Autocraft Drivetrain Solutions. With further support from Calor/SHV Energy, who will provide innovative bioLPG fuelling solutions, industrial engine supplier EP Barrus, and Kings College London (KCL) to assess and monitor air quality benefits, the project builds on five years dedicated research into efficient, low emission industrial gas engines by OakTec. The project applies OakTec's IP in low emission gas engine combustion and control to JLR's state of the art Ingenium automotive engine platform, and optimises its performance to suit a range of industrial applications used in the construction industry.
The CAGE product will be integrated into Non Road Mobile Machinery (NRMM) typically powered by red diesel engines on construction and demolition sites. Its benefits will be demonstrated in these working environments with a focus on use in dedicated low emission areas such as London's Ultra Low Emission Zone. The demonstration will include a bioLPG generator manufactured by UK OEM Sutton Power Engineering, to provide energy for construction site welfare cabins and a bioLPG fuelled dumper truck.
Fuel efficiency and emissions are addressed by harnessing the many inherent benefits and technologies in the JLR Ingenium engine that give it class leading automotive performance, and introduces the OakTec innovations in industrial gas engine fuelling, operational control and combustion, including strategies that all but eliminate NOx emissions. Parallel activity by the innovation group at Calor UK will develop and supply on-site fuelling solutions exactly tailored for ease of use by the customer, based on a 'Mother and Daughter' system whereby a bulk tank is delivered to the site with systems to enable safe refuelling to smaller, machine-specific storage tanks. This benefits the customer by enabling purchase at a wholesale LPG cost that is currently lower than red diesel. By adopting Calor's new bioLPG product CO2 emissions can be further reduced by up to 80%. EP Barrus, Europe's leading supplier of industrial engines, are supporting OakTec in taking their new gas engine products to market, and in the CAGE project will work with selected OEM's to support the integration of the new gas engine into their machines.
KCL will assess the emission reduction potential of the CAGE product on NRMM fleet emissions using a range of scenarios based on technology penetration into different engine sizes and machinery types. This will be based on a unique emissions inventory already developed on NRMM fleet location, activity and measured real world emission factors and offers the opportunity to optimise technology design from a clean air perspective.