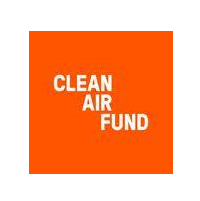 The State of Global Air Quality Funding 2023, produced by the Clean Air Fund in partnership with Climate Policy Initiative, provides a snapshot of outdoor air quality funding between 2015 and 2021 and highlights opportunities for international development funders to do more. This year for the first time, are showcased a range of innovative financial instruments that – if harnessed – have the potential to mobilise additional private capital and, ultimately, accelerate action on clean air. Another change is that the Clean Air Fund will be sharing trends in philanthropic funding in a separate report, due out in the coming months. 
Please take a look at the publication.
Key findings include:
Chronic underfunding persists: just 1% of all international development funding (or $17.3 billion) was expressly committed to targeting outdoor air pollution between 2015 and 2021. Only 2% of international public climate finance ($11.6 billion) went towards tackling air pollution in that same period.
Notable funding gaps exist: the majority (86%) of outdoor air quality funding ($12 billion) was concentrated in five Asian countries. Meanwhile, Africa received only 5% (or $0.76 billion) of all air quality funding between 2017-2021, despite being home to some of the world's most polluted countries.
Early signs of a positive shift: international development funding for clean air projects has, for the first time, exceeded funding for fossil fuel-prolonging projects. The analysis shows that, in 2021, an estimated $2.3 billion was spent on tackling outdoor air pollution in low- and middle-income countries. In comparison, $1.5 billion was channelled to fossil fuel projects, such as oil and gas extraction and production. 
The Clean Air Fund call on international development funders and policy makers to drastically increase the funding for clean air projects — and projects with air quality co-benefits — that will improve everyone's health and cut emissions. Existing fossil fuel project funding should be phased out swiftly and investments in new clean energy and technology projects upscaled. 
 If you have any questions or feedback about the report, please contact the Clean Air Fund Director of Strategic Partnerships, Sean Maguire on smaguire@cleanairfund.org. 
Back to all