Newsletter – April 2023
News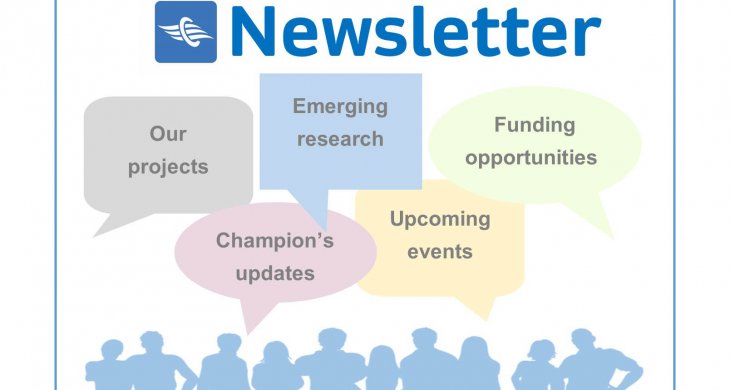 Our projects, emerging research, funding opportunities, champions' updates & upcoming events.
Please take a look through our April 2023 newsletter below:
We really hope you enjoyed looking through our newsletter. Should you wish to receive our next newsletter straight to your inbox, have any contributory material &/or would like to provide any feedback, please contact us.
Back to all