Dr Suzanne Bartington: Our new Clean Air Champion
News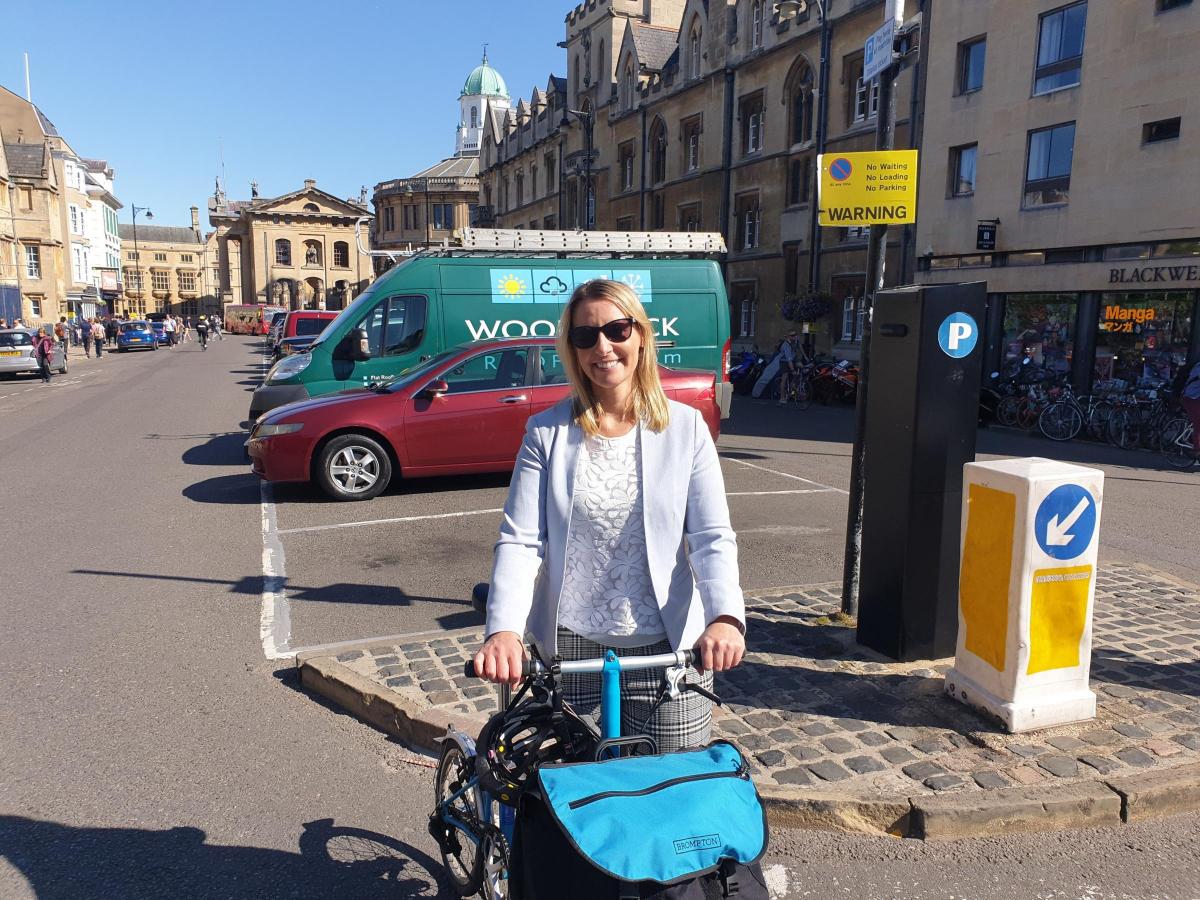 Alice Pengelly spoke to Dr Suzanne Bartington, our new Clean Air Champion, to find out why she decided to apply for the role and what she hopes to achieve.
Suzanne is already part of the Clean Air Programme as the Principal Investigator for the TRANSITION Clean Air Network. Now, she hopes to take her involvement one step further as a Clean Air Champion, drawing on her wealth of experience to deliver real change.
Changing tack to air quality research
Suzanne didn't initially plan on doing research into air pollution. After completing her medical training, she followed her interest in epidemiology – the incidence, distribution, and possible control of diseases. After an initial master's degree, she went on to do a PhD in viral epidemiology. It was her own life experience that convinced her to change tack.
"What got me interested in air pollution was when I was a final year medical student," Suzanne explains. "I went out to Nepal for my medical elective to work with women who were cooking with biomass fuels. I actually came back with quite bad symptoms myself and was investigated for TB, as I'd spent so much time in those smoke-filled kitchens with such high particulate concentrations."
She realised she was far from alone in experiencing health problems due to poor air quality, and returned determined to do something about it.
"I came back thinking this is such a neglected issue globally," she says. "Half the world's population is cooking with wood globally, and there's nothing being done about it, and I never learned anything about it in medical school. So I was really keen to go into air quality and health."
Suzanne therefore decided to move to the University of Birmingham, which is renowned for its research on air quality, to become a consultant in public health.
Building on her experience as a councillor
Suzanne has been both a town councillor and county councillor, giving her an extremely valuable insight into the workings of local government.
She became a councillor to make a real difference, to go beyond the limits of academia and not only generate evidence, but also act to bring about real change. Yet she says she would open her inbox to 100s of emails from residents, mostly about potholes and uncut hedges and verges, and needed to respond to what was coming in. She rarely received an email about air quality.
As a Clean Air Champion, she hopes to draw upon her experience as a councillor to take her ambition to make a difference to air quality one step further. She's particularly interested in building on her experience to advance the programme's relationship with local government and devolved administrations.
"I think it's a really exciting role, because it enables me to bring in the broader dialogue," she explains. "It's not just solely research focussed – it's much more capitalising on outputs. It's talking to different audiences, which is something I really enjoy and find refreshing
Back to all