Understanding and managing health risks from exposure to flame retardants, and the broader implications for UK chemicals policy
Blog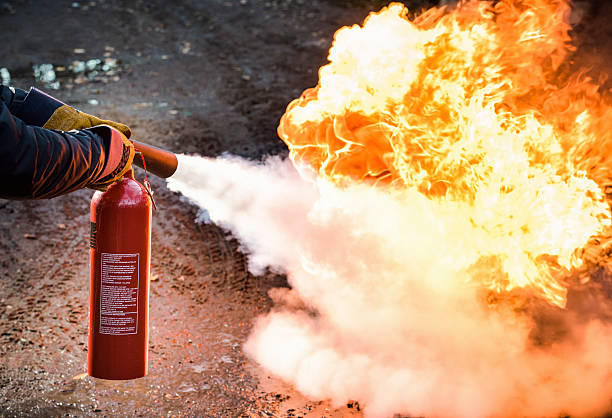 "This is a complex issue with important trade-offs that need to be considered carefully."
The UK has almost uniquely restrictive fire safety standards in furniture. This has led to high levels of use of chemical fire retardants to pass fire safety tests. Consequently, levels of exposure to these substances in people are in some cases high enough to risk harm to health. At the same time, it is not clear whether the standards that result in high use of flame retardants are actually making furniture fires less likely or less dangerous. As a result, UK furniture fire safety standards are currently being revisited.
This is a complex issue with important trade-offs that need to be considered carefully. It is also worthwhile thinking about this issue in the broader context of UK chemicals policy. Post-Brexit, the UK is establishing its own regulatory framework for chemicals independent of EU REACH. This provides an opportunity to reconsider the UK's priorities and objectives when it comes to chemicals, and anticipating and managing the human and environmental health risks posed by their use.
In June this year, we organised a cross-sector round-table to discuss these issues, with participation from UK academics, NGOs, industry, and government agencies. The aim was to develop a set of talking-points to structure future discussion of the UK's chemical strategy, as we look to set up meetings with a broader range of UK chemical policy decision-makers and stakeholders. In particular, we were seeking to identify core strategic issues and potential responses that may be overlooked in current discussions.
The round-table focused on five themes: eliminating chemical exposure via better product design; improved research monitoring systems; transparent, consistent prioritisation of potential problems; comprehensive, balanced review of issues posed by chemicals; and the development of a human environmental health research culture in the UK. In relation to these, the following are some of the issues that were raised by the roundtable participants (note that the following summary represents our view of proceedings and not those of the roundtable participants):
1. Product design. Preventing harm from chemicals is about more than identifying a problematic substance then phasing out its use. This often means harm has already been done, and substitutes may present similar issues to chemicals they replace. Furniture is often made with highly flammable material such as polyurethane foam, that requires large amounts of chemical additives to pass fire safety tests. Effective chemicals policy is therefore not just about chemicals themselves; it is about addressing suboptimal design decisions that can lead to their unnecessary use.
2. Monitoring evidence. Chemicals do have to be used and each must therefore be evaluated for safety. Evidence of potential risks is variable and shifting, with over a thousand studies published per year on flame retardants alone. Many approvals for ongoing use of substances are based on data from a decade ago. Keeping up-to-date with current knowledge of health risks posed by any given substance requires investment in automated evidence monitoring systems that can flag changes in evidence of safety and enable timely response.
3. Prioritisation. Presently, the reasons why one chemical rather than another is prioritised for one risk management intervention over another are often unclear. Nor is handling chemicals one-by-one possible when there are tens of thousands in high volume use. Effective chemicals policy needs to be transparent and consistent. To deal with the problem of overwhelming numbers of management decisions, chemicals should be handled via grouped approaches.
4. Comprehensive assessment. There has been substantial progress around systematic approaches to assessment of chemical substances, as pushed in particular by the US Environmental Protection Agency, US National Toxicology Program, and the European Food Safety Authority. There is still, however, a tendency for different stakeholder groups to prefer one source of evidence over another (such as OECD assays vs. academic research). It is important that uptake of systematic approaches, treating all evidence on its own merits, be accelerated and implemented by the UK.
5. A culture of human environmental health. Human environmental health is an underdeveloped area of research in the UK. Falling between health and environment funders, few academic roundtable participants had direct, dedicated funding for their environmental health research. Mirroring this, responsibility for human environmental health issues is distributed piecemeal across multiple agencies. This is to some extent being recognised, with for example the creation of the Health Security Agency. However, if the UK is to have a research engine that can drive effective policy interventions, there needs to be a focused effort to introduce a joined-up culture of human environmental health.
We hope these points clarify some of the issues that should be considered in regulation of flame retardants and fire safety specifically, and the UK chemicals strategy more generally. We would like to thank the roundtable participants for their contribution to an excellent discussion. As a next step, we will be writing up key talking points for journal publication, then organising a broader meeting with relevant UK Agencies to take these discussions forward.
Click to find out more about the Human Environmental Health Round Table.
Back to all